I did an interview on the excellent Developer Tea Podcast on teaching, learning, and the ADEPT method:
Developer Tea Interview (Part 1, 30 mins)
Developer Tea Interview (Part 2, 60 mins)
Topics include:
The conversation was a blast, lots of great Aha! moments. I was really impressed by how thoughtful, friendly, and insightful Jonathan Cutrell makes the topics. You should definitely subscribe to the show.
Join Over 450k Monthly Readers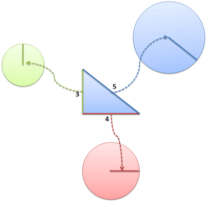 Enjoy the article? There's plenty more to help you build a lasting, intuitive understanding of math. Join the newsletter for bonus content and the latest updates.
Other Posts In This Series